Accountsense has been formed to share more than 20 years of corporate accounting and business management experience with the SME sector. A unique opportunity to work with someone who can offer objective advice based on personal experience. Why not give us a call today?
---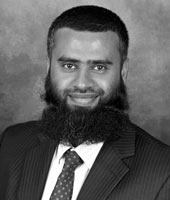 Asif Malek BA(Hons) FCCA - Partneris a qualified accountant and has spent the last 18 years successfully managing a division of a multinational professional services business, providing property solutions for many blue-chip companies as well as small local operations. As a Senior Director, he was involved in many business projects, including investment for growth, restructuring, disposals, innovation, recruitment, systems and staff development, as well as the day-to-day running of the business. He led contract pricing development for the whole firm as well as being instrumental in the implementation of a new company-wide accounting system. He brings a business insight which can prove crucial to the survival and growth of both new and established businesses.

Asif has previously worked in the Health Sector, advising the NHS Executive on accounting implications of new regulations and supporting the move to greater financial independence for NHS Trusts.

Since 2005, he has held the role of voluntary Board Member for Yorkshire Housing Group, advising on strategic issues in delivering high quality, affordable homes for vulnerable groups across the Yorkshire region.

He has also completed examinations of the Chartered Institute of Taxation.